OK, what is the main "material" for this fine blog...chicks, sports and basically R rated humor... well, I'll try to combine two of them. As all guys know, this Saturday begins the best season for sports (and not because the English Premier League is heating up), but because College FB is unleashed starting Thursday. I have always been of the mind that College is better than the NFL for many reasons (including you can start watching at noon and not stop until 3-4 AM if there is a HI home game on)....but there is another reason as well. While the NFL has "dance troupes" (really chicks that would be on pole having.. well you guys.. strategically place cash in some area), the CFB cheerleaders have that air of attainability...so with that in mind, this week it is the SC 'song girls' v. The Vandal Cheerleaders...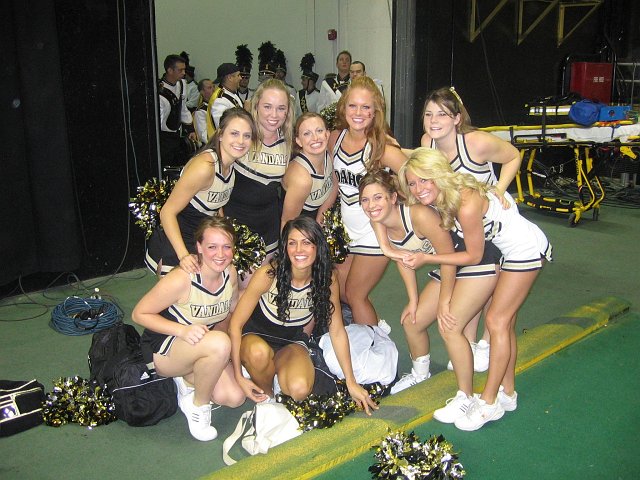 Not really fair I know..

For all of the Golden Domers out there...


versus...





-1 for to ND for having the freaking leprechaun on there..

Vote with your comments...!!!